Rachael Leigh Cook as Vera Johnson
With 14 film roles in the past four years, Cook has been very, very busy. She first won acclaim as Becky Thatcher in "Tom & Huck," then co-starred in several movies including "Carpool," "The Eighteenth Angel" and "Strike"; and has been featured in "Living Out Loud" and "The House of Yes." She stars in the hit Miramax film, "She's All That," with Freddie Prinze, Jr.; as well as "The Bumblebee Flies Anyway," a teen hospital drama opening in April 1999; and "Naked Man," a comedy written by Ethan Coen. Rachael is soon to be seen in "Get Carter," "The Texas Rangers," "Never Better," and "Northanger Abbey."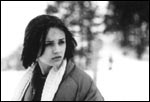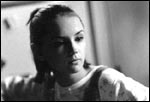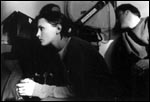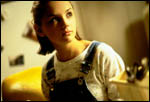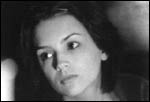 Ryan Alosio as Sam Polvino
Recently, Ryan completed a starring role in the comedy "Denial," opposite a cast of seasoned veterans, including Jason Alexander, Patrick Dempsey and Jonathan Silverman, directed by Adam Rifkin. Also upcoming is his starring role in "Not Even the Trees," where Alosio lost 16 pounds to portray a young man fighting cancer. His television credits include Laura Dern's directorial debut, "The Gift," "The Witness" opposite Gary Sinise and Elijah Wood, and the Fox film "Missing Parents." Behind the camera, Alosio is also a screenwriter, having just completed a feature entitled "On the Rocks," which he will co-produce and star in as the legendary Las Vegas entertainer, Buddy Greco.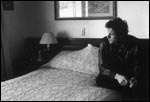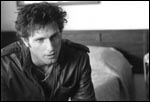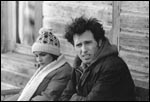 Margot Kidder as Laura Johnson
Best known for her iconic portrayal of Lois Lane in the Superman series, Kidder has had a rich and extensive career in both Hollywood and independent films. During her first professional years with the Canadian Broadcasting Corporation, Kidder played everything from simpering ingenues to an unhinged murderess. She made her first film in 1969, an American production titled "Gaily Gaily," then worked with Gene Wilder in the British-made "Quackser Fortune Has a Cousin in the Bronx." She has been seen recently in the popular western "Maverick," "Young Ivanhoe," "Windrunner," and the Canadian production "Henry and Verlin." Other great performances include films such as "The Amityville Horror" with Rod Steiger, "The Great Waldo Pepper" with Robert Redford, "The Reincarnation of Peter Proud," and the Canadian screwball comedy "Heartaches" which won her a Genie Award. She recently portrayed Georgia O'Keefe in the New York Theatre guild's production of "Stieglitz Loves O'Keefe" and was also a regular player on the popular sitcom "Boston Common."
Stuart Margolin as Clyde Johnson
Stuart Margolin has many talents to his credit: published writer, off-Broadway playwright, composer, director and actor. He started as a character actor in films like "Women of a Prehistoric Planer" and the TV series "Occasional Wife." Then in 1971, Margolin co-starred in the western series "Nichols," launching his long friendship and professional association with actor James Garner. Margolin went on to win two Emmy awards for his portrayal of mildly larcenous Angel Martin on Garner's long-running series "The Rockford Files." He also appeared in "Death Wish" with Charles Bronson and "Kelly's Heroes" with Clint Eastwood.
In the 1980s he turned to directing films including "How the West was Fun," "Paramedics," "Vendetta: Secrets of a Mafia Bride," and directing Garner in "The Long Summer of George Adams" and "The Glitter Dome." He also won the 1997 DGA Children's Program Award for "Salt Water Moose." Margolin's most recent directorial effort, "Sweetest Gift" has been included in the Kinder category for the 1999 Berlin Film Festival.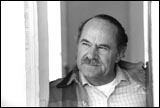 Tantoo Cardinal as Singing Bird
Tantoo Cardinal, a Canadian actress known for her portrayals of strong Native American women, has over 30 films to her credit, including "Dances with Wolves" with Kevin Costner, "Legends of the Fall" with Anthony Hopkins and Brad Pitt, and "Silent Tongue" written directed by Sam Shepherd. Her television credits include the films "Grand Avenue," "Gunsmoke: Return to Dodge," and "Spirit Rider," as well as the recurring role of "Snow Bird" on the CBS drama "Dr. Quinn, Medicine Woman." Cardinal was most recently seen in Miramax's "Smoke Signals" and "The Education of Little Tree" with James Cromwell.