>> Southern Comfort WINNER! Grand Jury Prize,
Documentary Competition, Sundance Film Festival 2001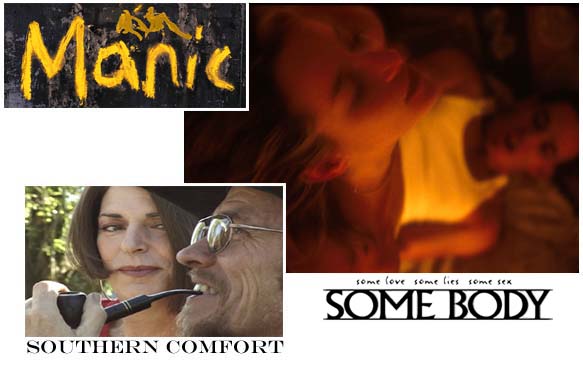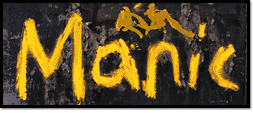 | | | | |
| --- | --- | --- | --- |
| Wednesday | January 24 | 7:30PM | Sugarhouse Movies 10 (Salt Lake City) |
| Thursday | January 25 | 11:30AM | Prospector Square Theater |
| Thursday | January 25 | 10:00PM | Eccles PRESS ONLY |
| Friday | January 26 | 8:30PM | Prospector Square Theater |
| Saturday | January 27 | 3:30PM | Holiday Village Cinema II |
LYLE JENSEN is filled with rage. Abused by his father and all but ignored by his mother, it's no surprise that by the time Lyle is seventeen, his rage has begun to manifest itself in violence. After an intense fight with a classmate, Lyle finds himself committed to a juvenile mental institution in lieu of criminal prosecution. And so begins a journey filled with a menagerie of fascinating characters and provocative situations that lead Lyle down paths of self-exploration towards a quest for meaning in life.
Upon his arrival in Northwood Mental Institution, Lyle finds himself forced to deal with five fellow patients in frequent group therapy situations. Initially reticent, he sits back and observes as the audience is introduced to a motley crew of kids with varying diagnoses: CHAD, a seventeen year old with a bi-polar personality disorder, a regular at the institution and soon to be Lyle's best friend. TRACEY, a haunted, quiet, beautiful sixteen year old that Lyle is instantly attracted to. SARA, a rebellious, intelligent, recovering drug addict who has taken Tracey under her wing and voices her opinion freely and vocally. MICHAEL, Lyle's instant nemesis, a white kid who thinks he's black, a compulsive liar, and a recovering drug addict. And KENNY, a twelve year old Lyle identifies with instantly who has also suffered abuse at the hands of his parents.
At the head of the round table is a staff psychiatrist faced with the task of bringing order and peace to this sometimes intelligent, sometimes adolescent, always challenging group of kids. Enter DAVID MONROE, a doctor in his mid-thirties who uses his own experience as a recovering drug addict to guide his wards towards some kind of peace in their young lives.
Throughout the course of the story, these characters experience moments of insanity and terror along with moments of laughter and brilliant lucidity. Lyle makes friends for the first time in his life. Plans are made with Chad to escape the problems they face by fleeing to Amsterdam. At the same time, a relationship between Lyle and Tracey begins to bloom. All the while, David tries valiantly to break through the wall Lyle has so expertly constructed around his emotions.
Using a powerful combination of youth and experience, David expertly walks the line between friend and therapist, and seems to be making headway with Lyle and the rest of the kids. Lyle faces his brutal past and finally begins the long journey of learning how to deal with his seemingly uncontrollable rage. His progress is soon challenged, however, with a series of tragic events that deeply affect both Lyle and David.
As adversity and conflict reach an intense high point in the story, Lyle finds himself confronted with the question driving the entire film, and indeed each of our lives at one point or another. Can you find meaning in life when faced with tragedy and absurdity, or do you succumb to your demons and spiral into hopelessness? The end of Manic answers this question in a beautiful, heretofore unseen way.

Manic will be shot on digital video. The reasons for this choice are not simply the realities of a limited budget:Digital video is an appropriate medium for capturing the intimacy and illuminating the frustrations of life on a psychiatric ward. Because of the low cost of the tape stock, digital video allows for significant improvisation with the actors during the production which will serve to heighten the realism of the story. And as witnessed by the recent Buena Vista Social Club, digital video can be used to bring a dynamic and colorful palette to the screen.
The underlying theme of Manic is derived in part from an essay by Camus titled, The Myth of Sisophys. In that essay Camus questioned whether our lives are an endless circle of impossibility or whether the journey is truly meaningful. It is this question which the characters in Manic must face if they are to learn to control their darker impulses.
The look of the film in camera and style will be grounded in this theme. The camerawork will be dynamic and have a recurring circular motif. The colors in the design will be taken from the art of Vincent Van Gogh whose painting, Wheatfield with Crows, plays a pivotal role in Manic. Inside the ward, there will be subtle touches of the yellows and greens; outside in the courtyard, the scenes will take place under "Van Gogh skies." The filmmakers' philosophy is that all of the elements of the film from the script to the performances to the camera to the lighting, production design, editing and soundtrack work in concert to capture the singular theme of Manic.
Once editing is completed, the digital video format will be blown-up to 35mm for theatrical screenings.

JORDAN MELAMED - DIRECTOR
A native of Chicago and a graduate of the University of Michigan, B.A psychology, Jordan spent eight eight years in the chaos of the Chicago Commodity pits, trading everything from Soybeans to Gold.
After attending a summer course in filmmaking in 1992, Jordan wrote and directed his first film A Hole in the Floor which won awards at the New York University Film Festival and gained him entrance to the American Film Institute in Los Angeles. While earning his masters degree in directing at the AFI (1993-1996) Jordan wrote and directed three short videos, Strawberries and Blue Water, The Swing and The Censor. His thesis film, A Corner in Gold, played at film festivals worldwide and won numerous awards including an Emmy from the Academy of Television Arts and Sciences. The film was also featured in the Emerging Filmmakers Showcase at the 1998 Cannes Film Festival.
In addition to directing Manic, Jordan is writing a feature film titled Pitbulls, the story of three lifelong friends' experiences in the cutthroat world of commodity trading. Jordan is represented in Los Angeles by International Arts Entertainment. A Corner in Gold is available on video upon request.

MICHAEL BACALL - CO-WRITER/C0-STAR
Michael Bacall, a native of Southern California, has been acting since the age of four. Initially working on television shows such as THE A TEAM, THE WONDER YEARS, and DOOGIE HOWSER, Michael landed his first feature, WAIT UNTIL SPRING BANDINI, in which he starred opposite Joe Mantegna and Faye Dunaway. Roles in such movies as SHOUT opposite John Travolta, FREE WILLY and THIS BOYS LIFE with Leonardo DiCaprio followed.
Michael took time off from acting to attend UCLA. After graduating with honors in English and Communications, Michael went back into acting and was immediately cast (as a recurring character) on the critically acclaimed ABC drama RELATIVITY. Michael was then cast as a series regular in the short-lived FOX comedy LIVING IN CAPTIVITY which was created by Diane English (MURPHY BROWN). Most recently, Michael guested on ABC's hit comedy THE NORM SHOW which stars Norm MacDonald and Michael will be seen in the upcoming Disney feature MUMFORD which was directed by Larry Kasdan.
In addition to co-writing MANIC, Michael's first screenplay BOOKIES was recently sold to Intermedia (CLAY PIGEONS/ HILLARY & JACKIE/COMPANY MEN). BOOKIES is a college based drama surrounding students who set up a sports bookmaking operation out of their dorm room. BOOKIES will be released in 2000 and Michael will play one of the lead roles. Michael is also writing a script for director Joe Dante (INNER SPACE, GREMLINS).
Most recently, Michael has been cast as one of the leads in Phoenix Pictures' Urban Legend 2 which begins shooting this October.
When not acting, Michael enjoys snowboarding and playing guitar.

KIRK HASSIG- PRODUCER
Biography
January 2001
Kirk Hassig began his career as a producer in the advertising industry. For over ten years, he produced numerous successful commercial campaigns for clients like IBM, Mercedes Benz, Pizza Hut, McDonalds, Toyota, and Anheuser Busch.
In the 90's Hassig involved himself with "Scrap" an LA theater group, and soon found himself producing live theater, which quickly gravitated to an interest in feature films.

Hassig was the associate producer on the feature length documentary "Shirtless," directed by Mitch Gabierie. He then produced the black comedy
" American Strays," written and directed by Michael Covert and starring Eric Roberts, Jennifer Tilly, Luke Perry, and John Savage. Hassig was supervising
producer on the Lion's Gate thriller " The Last Stop," written by Bart Sumner, directed by Mark Malone,and starring Adam Beach, Rose McGowen and Jurgen Prochnow.

The last twelve months have been busy, Hassig went off to Texas to produce the quirky comedy, "Dirt," written by Michael Covert & co-directed with Tracy Fraim. Soon after wrapping "Dirt" Hassig was back in production with the digital feature "Manic" written by Michael Bacall, directed by Jordan Melamed, and starring Don Cheadle, Joseph Gorden-Levitt, Zooey Deschanel and Elden Henson. "Manic," cofinanced by the Independent Film Channel, wrapped in July. Hassig is finishing up "Dirt" & preparing "Manic" for its premiere screening at the 2001 Sundance Film Festival. Hassig continues to develop new feature film projects.



TRUDI CALLON - PRODUCER
Biography
August 2000
Born and raised England, Trudi Callon moved to Los Angeles in January 1992 to pursue a career in filmmaking. She joined foreign sales company, Harmony Gold, shortly thereafter, working as a story editor in the development department. Soon after, Callon was promoted to Director of Development and Acquisitions, responsible for developing and acquiring television series, movies-of-the-week and theatrical films to sell to the international market.
In February 1994 Callon became Director of Acquisitions for Frank Agrama and Ian Jessel's foreign sales company, Condor Communications, where she was responsible for the development and acquisitions of feature films, overseeing projects from negotiation of contracts through pre-production and production to the marketing campaign of the finished film.
In July 1996 Callon left Condor Communications to work in the feature film marketing division at 20th Century Fox where she was involved in all aspects of the studio marketing process.
Two years ago Callon left Fox to pursue a career as an independent producer. In addition to Manic, Callon is also in post production on Dirt, a quirky comedy written by Michael Covert and co-directed by Covert and Tracy Fraim. Callon has several new feature film projects in development.


BLAYNE WEAVER - CO-WRITER
Biography
January 2001


Blayne Weaver began acting in the children and community theaters of Bossier City, Louisiana at the age of five. As a teenager, Blayne worked professionally in commercials and television movies in Dallas, Texas.

After high school graduation Blayne attended the American Musical and Dramatic Academy in New York City where he garnered enough attention to land an agent in Los Angeles. Since moving west, he has worked steadily in film and television while writing and pursuing his education. His credits include a starring role in THE GOOD OLD BOYS for TNT opposite Tommy Lee Jones, Frances McDormand and Matt Damon, and guest appearances on ER and CHICAGO HOPE. Blayne was recently cast as the voice of Peter Pan in the upcoming animated Disney film, PETER AND JANE.

In addition to co-writing Manic and pursuing his acting career, Blayne is currently enrolled at UCLA studying for a degree in English.

CAROL STROBER - PRODUCTION DESIGNER
Carol has designed a number of Feature Films including: WHY LOVE DOESN'T WORK, directed by Julie Davis; SPARK, directed by Garret C. Williams; PLAN B, directed by Gary Leva, starring Jon Cryer and Lance Guest; I LOVE YOU, DON'T TOUCH ME!, directed by Julie Davis and distributed by MGM; STAR MAPS, directed by Miguel Arteta and distributed by Fox Searchlight; ONE GOOD TURN, directed by Tony Randel, starring James Remar, Lenny Von Dohlen, Suzy Amis and John Savage; WHERE THE ELEPHANT SITS, directed by Mark Lowenthal and winner of the Nicholl Fellowship in Screenwriting; and UNDER HEAT, directed by Peter Reed, starring Lee Grant, Robert Knepper and Eric Swanson.
Carol left a successful career as a New York architect/designer to attend the American Film Institute where she earned a Master of Fine Arts in Film, with an emphasis in Production Design. She has a Bachelor of Fine Arts, with a major in Interior Design and a Bachelor of Architecture from Pratt Institute. She was a partner in a New York design/build firm before opening her own design office. Her design projects have been published in magazines (Interiors, House & Garden Decorating Guide, House Beautiful's Home Remodeling), books, and exhibited in shows, including the American Institute of Architects show Women in Architecture. Her photographs have been shown in many group shows, winning the Jury Award at the 1989 NYU small works show.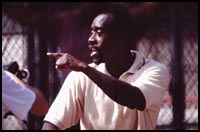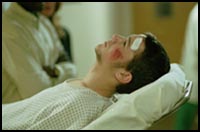 JOSEPH GORDON-LEVITT, DON CHEADLE, AND MICHAEL BACALL ARE CRAZY FOR "MANIC" (Coming soon)


>>12/2000 Next Wave Films announces the Agenda 2000 feature MANIC is an
official selection of Sundance 2001 in the American Spectrum portion of the festival.
More information will be coming later this month.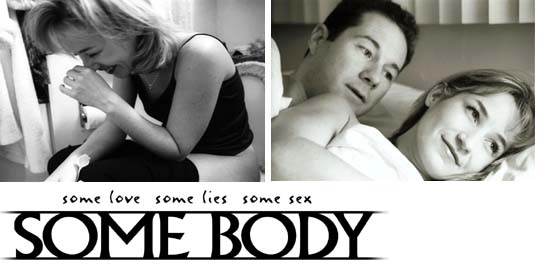 | | | |
| --- | --- | --- |
| Friday | January 19 | 2:30PM Park City Library Center |
| Saturday | January 20 | 8:30PM Park City Library Center |
| Sunday | January 21 | 7:30PM Sugarhouse Movies 10 (Salt Lake City) |
| Monday | January 22 | 7:45 PM Eccles Theater PRESS ONLY |
| Wednesday | January 24 | 2:00PM Eccles Theater |
| Thursday | January 25 | 5:30PM Park City Library Center |

Samantha is a schoolteacher lost in the netherworld of her late 20's‹no longer young but not yet middle aged. She leaves her long-time boyfriend, who she¹s been living with in a "brother and sister" relationship for quite some time. Wanting change and searching for an elusive happiness, Samantha strikes out on her own. But she quickly finds the regeneration she seeks can be far from romantic. From the classrooms filled with smiling children, to the crowded bars of Los Angeles, Samantha goes looking for life; its fun, its love, its passion, and its meaning. This is a film about what she found.

Henry Barrial on the making of SOME BODY
In 1998, Stephanie Bennett and I were working on a scene together for a class we were taking at Playhouse West in Los Angeles. The scene was from John Guare's Landscape of the Body. In the scene a detective interrogates a woman who's been accused of murdering her own child. One night I wanted to surprise Stephanie on a way to rehearse the scene, which was proving to be increasingly difficult. I decided to really interrogate Stephanie, who was going through a particularly rough time in her personal life, on the details of her current difficulties. That night I laid into her with questions about her behavior, challenging her, accusing her and pulling no punches. It turned out to be an incredibly thrilling and cathartic experience for the both of us. It was especially grueling for Stephanie, but she went with it. I was so excited with the results that, although it wasn't until months later that we even discussed making a film, I immediately saw the potential in such an exercise.
In early 1999 Stephanie and I began audio recordings in order to document the intricacies of her real life drama. These audio interviews turned into video interviews which led to Stephanie and I penning a short script and then to an outline mixed with scenes for a feature.
What was exciting for me about this process of exploring Stephanie's life so thoroughly to find her story, was that her story, in many ways, crossed over into my story. And if that were true, could this be a universal story. Couldn't we all relate to being in a relationship that had grown stale? To wonder if we were settling with our current mate. To then break up with them and start over with romantic ideals about who we would meet, what we could do. Only to find that this ideal was just that, only an ideal. That reality can be very harsh in comparison to our fantasies and dreams. I mean I'd been through that circle before... "Hadn't everyone?"
Knowing we wanted to shoot digitally and once we had the outline ready we called on Geoffrey Pepos, who had composed the music and done the sound design for my first directorial effort, a short entitled THE LONELYS. Having little money we needed someone who could wear many hats and Geoff happened to be a talented videographer and editor as well as an accomplished musician and composer. With Geoff we were able to fill in the remaining gaps, and he completed the filmmaking team.
Next was casting. Knowing that we planned to improvise much of the dialogue, it was crucial that there be no "holes" in the casting in order to really blur the line between documentary and fiction. We cast actors both I and, especially, Stephanie were already familiar and comfortable with. In some cases we were able to cast people who were simply playing themselves and the true relationship they had with Stephanie in life. Obviously elements were fictionalized yet, where possible, we did this. This brought a wonderful sense of depth and specificity to the scenes. Also it's a testament to our process and the actors that you'd be hard pressed to guess who was "real" and who wasn't.
We also worked fast. Lighting was used only when absolutely necessary. Actors knew the situation and then we just rolled. The words "action" and "cut" were not heard very often. It was really more like "Okay whenever you're ready, go ahead." And we usually wouldn't stop until the actors naturally did. We also shot with two cameras (Canon XL-1's) simultaneously. Geoff was camera "A" and I was camera "B." This allowed us to capture the scene often in one long take. It was a benefit to the actors to be working this quickly and they had the freedom to do anything. Later on in the process, once we had the bulk of the footage and knew what we needed, we did more planned shots.
Having an unfinished script the idea became that we would shoot the outline, edit, then decide where the story would go next. This is where the beauty of shooting in digital really stood out. Both Geoff and I owned the cameras we shot with. The crew was Geoff and I. Organizing more shoots was not a major undertaking and we often took this process for granted, winding up with over one-hundred hours of footage. This was a somewhat overwhelming amount and obviously difficult to edit. Nothing was pre-cut or pre-planned. It was shot like a documentary complete with interviews of all the characters. It was truly like a giant jigsaw puzzle and gave me a newfound respect for the task of a documentary filmmaker.
But after more than eight months of editing nights and weekends, as all three of us had full-time day jobs, we had what we had set out to find. From the beginning I wanted this film to really blur the line between documentary and narrative film. That it be a true exploration of a life. So that it wasn't so much the filmmakers imposing themselves on a story, but a story imposing itself on the filmmakers.

Henry Barrial Director/Co-Writer/Producer
Born in New York City to Cuban exiles, Henry was raised in Miami, Florida. Henry received a BA degree in Psychology with a minor in Theater from the University of Montana. After graduation, Henry worked for two years in the mental health field in Missoula, Montana. In Los Angeles, Henry studied acting for three years at Playhouse West, School and Repertory Theater. In 1999 Henry wrote and directed his short film, "THE LONELYS", based on his experiences working in the mental health field. The film won Best Film awards at the San Francisco International Film Festival, the Method Fest Film Festival, and New York¹s Urban World Film Festival. In 2000, Henry directed and co-wrote his first feature film, "SOME BODY". "SOME BODY" was selected as an official entry in the dramatic competition at the 2001 Sundance Film Festival. Henry is the author of four screenplays: "CRIME AND PUNISHMENT", "THE LONELYS" (feature length), "SOME BODY" (with Stephanie Bennett), and "THE WILD" (with Luke Heyerman).
Stephanie Bennett Lead Actress/Co-Writer/Producer
Born and raised in Texas, Stephanie majored in Theater at Southwest Texas State University, with an emphasis on acting and directing. Upon graduation, Stephanie Moved to New York City and performed in Off-Broadway and Off-Off Broadway productions. In 1994, Stephanie moved to Los Angeles and begin studying acting with Robert Carnegie and Jeff Goldblum at Playhouse West School and Repertory Theater. While there, she met Henry Barrial, and they began writing and improvising towards "SOME BODY", Stephanie's first feature film. She currently teaches elementary school for the Los Angeles Unified School District in order to support her creative habits.
Geoffrey Pepos Cinematographer/Composer/Editor/Producer
Geoffrey honed his multiple filmmaking skills as a director, writer, producer, composer, editor, and performer on projects ranging from documentary and short film to music and theater. His feature film script, "THE SIX DOLLAR KID" was selected for the second round in the 2000 Sundance Institute Film Lab. Geoff is originally from Tacoma, WA and has a degree in music composition from Central Washington University and is a candidate for an M.A. in Theater, Dance, and Music from the University of Montana. At three years old, Geoff's parents bought him a violin. Oh, the sound of the bow whacking on that naugahide chair. What a r emarkable play toy for the puppy. Sometime between then and now, he's explored all kinds of uses for saxophones, fried hard drives (shaving mirrors), synthesizers, guitar strings (emergency extension cords), band saws, clarinets (table lamps), paint brushes, PVC pipe (very tall dancer), memory modules (ice scrapers), actors, a shelf bracket and a leather belt (body cam mount), and a ragtop car (high speed dolly and camera launcher.)
Peter Broderick Executive Producer
Peter Broderick is President of Next Wave Films, a company of the Independent Film Channel, which supplies finishing funds and other vital support to emerging filmmakers from the U.S. and abroad. Next Wave also produces digitally-shot features through its production arm - Agenda 2000. Next Wave's features include Blood Guts Bullets & Octane, Envy, Following, The Hi-Line, Manic (2001 Sundance Film Festival), Some Body (2001 Sundance Film Festival) and The Trouble with Men and Women, as well as the documentaries Southern Comfort (2001 Sundance Film Festival), Sound and Fury, Keep the River on Your Right: A Modern Cannibal Tale, Fighter, and Paper Chasers. He has given presentations on digital feature production at Toronto, Sundance, Cannes, Rotterdam, and other festivals, and has taught courses at UCLA on independent production. He wrote a catalytic series articles for Filmmaker magazine that stimulated many filmmakers to make ultra-low budget features, and has also written for Scientific American, Sight and Sound, and Moviemaker. Broderick is a long-time board member of the Independent Feature Project/West. He first worked with Terrence Malick on Days of Heaven, and then ran his production company, Hickory Street.
Mark Stolaroff Associate Producer
Mark Stolaroff is the Director of Post Production and Finance for Next Wave Films, a company of The Independent Film Channel that provides finishing funds and other vital support to exceptional, low-budget feature films. Stolaroff has supervised the post production and delivery of the company's first five features, Blood, Guts, Bullets & Octane, Following, Envy, Fighter, Keep The River On Your Right: A Modern Cannibal Tale, and Some Body, and has helped secure distribution for these films, as well as The Hi-Line, Sound & Fury and Southern Comfort (2001 Sundance Film Festival). He is currently overseeing the production and post-production of Manic (2001 Sundance Film Festival), Paper Chasers, and The Trouble With Men & Women, the first three features financed by Next Wave's digital production arm, Agenda 2000. With his expertise in digital filmmaking, he has co-written recent articles for Scientific American, Filmmaker, and Sight & Sound; has taught classes at the Maine Film Workshop, the UCLA Extension, and The Learning Annex; and has spoken on the subject at numerous film festivals. He is currently the Series Moderator for IFP/West's 2001 Digital Filmmaking Series and is also on the Advisory Board for the U.S. Comedy Arts Film Festival. Before joining Next Wave, Stolaroff was the Unit Production Manager on the Academy Award winning short film My Mother Dreams The Satan's Disciples in New York.

| | | |
| --- | --- | --- |
| Samantha | | STEPHANIE BENNETT |
| Anthony | | JERAMY GUILLORY |
| Billy | | BILLY RAY GALLION |
| Tony T. | | TOM VITORINO |
| Eve | | LAURA KATZ |
| Bobby | | SEAN MICHAEL ALLEN |
| Leann | | MARNIE SHELTON |
| Matt | | MATT CASSADO |
| Richie | | RICHIE MAGALLANES |
| Nickie | | NIKLAUS LANGE |
| Ringo | | RINGO HAYDEN |
| Billy's Friend | | LIAM LOCKHART |
| Leann's Date | | LYNDON JOHNSON |
| Bobby's New Girl | | FALEENA HOPKINS |
| Bartender | | JAY WEBSTER |
| Sam's Mom | | KAYE MOORE |
| Sam's Aunt | | TERRY CHISHOLM |
| Sam's Uncle | | JOHN CHISHOLM |
| Sam's Cat | | ANTONY |
| Sam's Dog | | DOBEY TIMBER |

Next Wave Films Presents
A Rhythm Films
and Cubano Films Production
Directed by Henry Barrial
Director of Photography - Geoffrey Pepos
Written by Stephanie Bennett and Henry Barrial
Edited by Geoffrey Pepos
Music by Geoffrey Pepos
Executive Producer - Peter Broderick
Produced by Stephanie Bennett
Henry Barrial
Geoffrey Pepos
Associate Producer - Mark Stolaroff
Post Production Services Provided by
SER International, Los Angeles
"Mary Had A Man Tonight"
Performed by Soma323
Arranged by Justin Smith and Kim Millerlile
Written by Kim Millerlile and Justin Smith



>> Southern Comfort WINNER! Grand Jury Prize,
Documentary Competition, Sundance Film Festival 2001



| | | | |
| --- | --- | --- | --- |
| Saturday | Jan. 20, 2001 | NOON | Sugarhouse 10, Theatre 6 , Salt Lake |
| Saturday | Jan. 20, 2001 | 2:30 PM | Sugarhouse 10, Theatre 6, Salt Lake |
| Sunday | Jan. 21, 2001 | 9:00 PM | Yarrow Theatre, Park City |
| Monday | Jan. 22, 2001 | NOON | Holiday Village I, Park City |
| Tuesday | Jan. 23, 2001 | 9:00 AM | Yarrow Theatre, Park City |
| Wednesday | Jan. 24, 2001 | NOON | Holiday Village I, Park City |
| Saturday | Jan. 27, 2001 | NOON | Holiday Village I, Park City |

SOUTHERN COMFORT is a 90-minute feature-length documentary about the life of Robert Eads, a 52-year-old female to male transsexual who lives in the back hills of Georgia. "A hillbilly and proud of it," he cuts a striking figure: sharp-tongued, bearded, tobacco pipe in hand. Robert passes so well as a male that the local Klu Klux Klan tried to recruit him to become a member.
Though his home is nestled among tranquil hills dotted with hay bales, Robert confronts a world as hostile to him as if he were an African American in the ante-bellum South. He was diagnosed with ovarian cancer, then turned away by more than two dozen doctors who feared that taking on a transgendered patient might harm their practice.
SOUTHERN COMFORT follows the final year of Robert Eads' life. Beginning in spring, he falls deeply in love with Lola, a male-to-female. That summer, his mother and father drive ten hours to visit their "lost daughter," a trip they know may be their last. His final dream is to make it to the Southern Comfort Conference in Atlanta, the nation's preeminent transgender gathering. Beating the odds, he addresses a crowd of 500 and takes Lola to "The prom that never was."
The voices in SOUTHERN COMFORT are not only rarely heard, but also are commonly thought to be non-existent. A rare blend of humor, romance, and tragedy, SOUTHERN COMFORT is the first non-fiction film to intimately tell a trans-to-trans love story, set against a disturbing tale of gender bias as it unfolds before the camera.

For over ten years, filmmaker Kate Davis has been making films about misunderstood people on the margins of society. She had met Robert Eads in 1998, at a female-to-male (FTM) convention in Maryland during a shoot for another documentary film on gender rights, for which she produced with her husband. Davis' commitment to this film took precisely one conversation over coffee with Robert Eads, as he spoke about his ovarian cancer, how he was denied treatment, how he felt like a traitor to his body while giving birth to two sons. Davis called him a week later, and he agreed to go public for the first time in his life.
"Though Robert was a private person, he let me into his life, this mother of two who at age 35 decided to become a man, this cowboy with ovarian cancer. He knew that when the film was completed, he would be dead, and therefore 'safe'," states Davis.
But the production was risky a proposition. Robert was dying. Davis had no time to raise money; and she was entering a delicate emotional situation out in rural Georgia. Furthermore, being mostly a director and editor, she had scarcely shot anything. But intimacy was required here. Davis bought a DV camera and did the filming alone, sometimes while recording sound as a one-person crew.
"More than once, I asked myself why I was choosing to leave my cozy New York family for rural Georgia so that I could camp out in the trailer home of a dying transsexual," says Davis
But what she witnessed was anything but the strain of social and economic poverty. Robert¹s world was suffused with love, courage, faith, humor -- the ingredients of survivors, even in the midst of tragedy.
Robert Eads lived in the farmland of Toaccoa, a small dot on the Georgia map. Robert and his male friends appear and act as extremely normal. But they privately cross gender lines, and so belong to perhaps the last minority society quietly grants permission to hate. There she met Max, Cas and the others, all of them closeted. Their decision to participate in the film was major, but they felt that Robert's story was important, and too the great risk.
During the course of location filming, "we told store owners that this was a film about our friend, awkwardly leaving out major details," said Davis. At the Southern Comfort Convention, the filming was almost entirely restricted, since participants could lose their jobs and families with one slip of the camera lens. On top of this, internal jealousies threatened to split up the group; and Robert began slipping in and out of consciousness.
By winter, Davis and her team balanced shooting with administering Robert¹s medication and backrubs. "It was a roller coaster. Every shoot seemed it would be the last one," said Davis. But as if secretly choreographing the film, Robert would suggest the next scene. "You haven¹t filmed my son yet, better come back down in July," said Robert
Davis grew to love Robert, and it stretched her to the limit to watch him die while still acting as the film producer. In the end, a large part of what drew Davis to make SOUTHERN COMFORT was the mystery at the core of Robert's story. How can a person with so much to offer be condemned throughout his life simply because his very existence challenges gender norms? Gender: an elusive concept at best. Merely physical, yet deeply existential. Something assigned at birth according to a few body parts, which then grows into a seemingly immutable sense of identity.
But as Robert once told Davis, "If this film helps one other trans-man go to a doctor or changes the heart of one straight person, then it's worth it."
SOUTHERN COMFORT will debut on HBO in 2001

KATE DAVIS (Director, Producer, Editor)
For more than a decade, filmmaker Kate Davis has been making films about members of marginalized societies, beginning with "GIRL TALK," a feature documentary on three abused runaway teenage girls. Following her debut, "A WORLD ALIVE," "REQUIEM FOR THE PLANET," "TOTAL BABY" AND "VACANT LOT" are among Davis¹' films that have screened at theaters across the country and broadcast on television networks in the United Stations and internationally.
With accolades including a CINE Golden Eagle and numerous film awards from various film festivals, she also produced the critically acclaimed "TRANSGENDER REVOLUTION," a documentary on the gender community's fight for civil rights. She also produced "ANTI-GAY HATE CRIMES," "UNTYING THE STRAIGHT JACKET AND HOOKED ON A DREAM" for A&E. As an editor, Davis has worked on feature documentaries, including "PARIS IS BURNING," "SHERMAN¹S MARCH TO THE SEA," and "AMERICAN BABYLON."
ELIZABETH ADAMS (Co-Producer)
Adams worked for four years as an investigator for Capital Punishment Project at the NAACP Legal Defense Fund before working in documentary film. She served as a researcher and production assistant on the one-hour documentaries "TRANSGENDER REVOLUTION" and "AND BABY MAKES TWO," which aired nationally on network television. She is the associate producer on the recently completed "BROTHER BORN AGAIN" (Big Mouth Productions). Currently, she is assisting writing and producing "CHATO IS DEAD: A NEW YORK STORY" (Oren Rudavsky Prod.).

| | |
| --- | --- |
| Directed, Produced, and Edited by | Kate Davis |
| Co-producer | Elizabeth Adams |
| Directory of Photography | Kate Davis |
| Music by | Joel Harrison |
| Songs by | The DCvers |
| Sound | Elizabeth Adams |
| Supervising Producer for HBO | Nancy Abraham |
| Executive Producer for HBO | Sheila Nevins |

media contacts:
TCDM & ASSOCIATES
e-mails
Tom Chen
tom.chen@tcdm-associates.com
David Magdael
dmagdael@tcdm-associates.com
Winston Emano
wemano@tcdm-associates.com
(213) 624-7827
(213) 488-0398 (fax)


TCDM & Associates in Park City throughout SUNDANCE
(Beginning Jan 16, 2000)
Tom Chen, David Magdael, and Winston Emano
Cell Phones:
Tom Chen (323) 646-6407
David Magdael (213) 399-1434